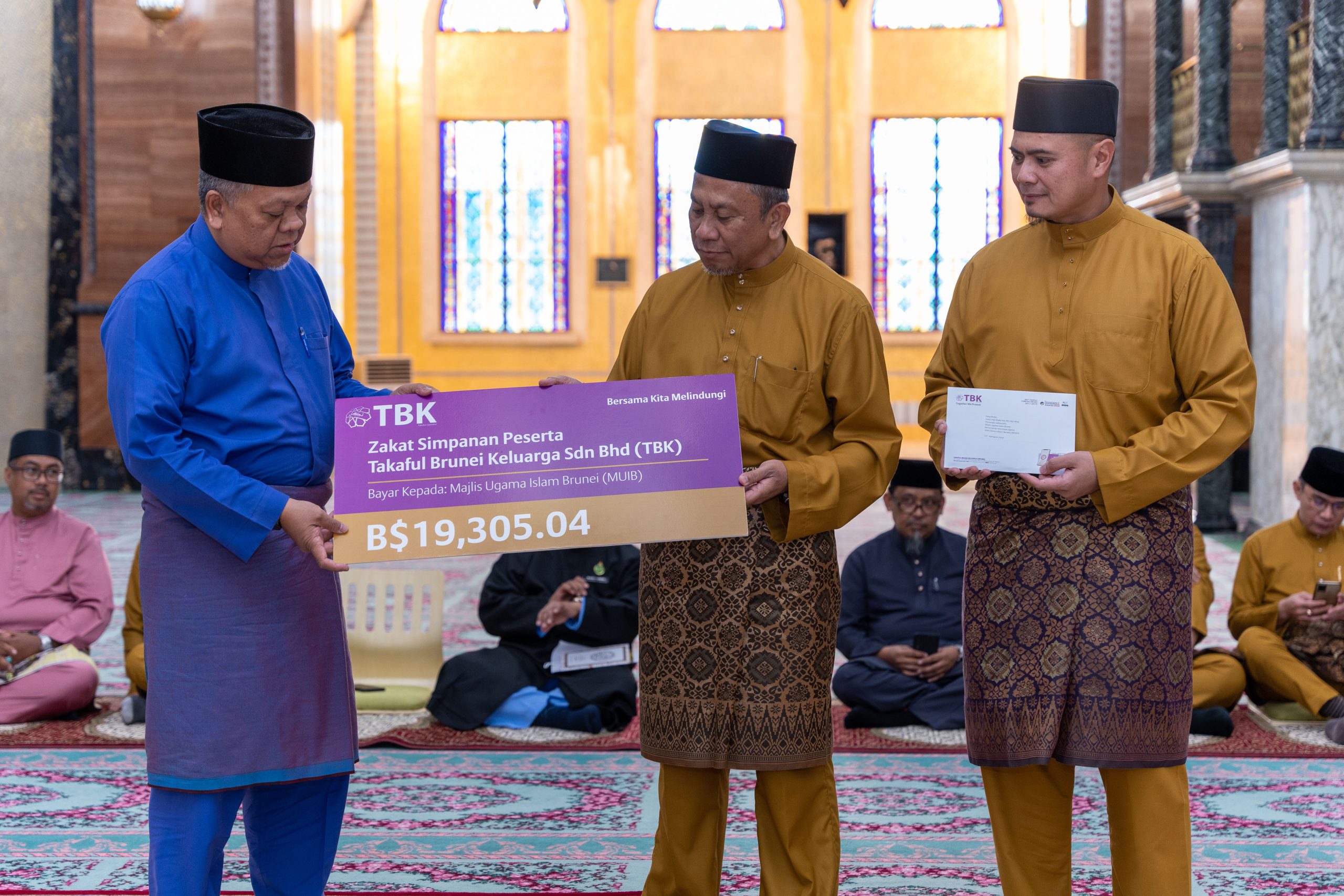 Takaful Brunei Keluarga Sdn Bhd (TBK) handed over BND19,305.04 of zakat (tithe) on behalf of customers to the Brunei Islamic Religious Council (MUIB) on Thursday.
The private agency said the amount was collected between March 2022 and March 2023 from their customer s for their Savings and Protection Takaful Plans. TBK has been appointed as a tithe collector by MUIB since September 2019 to collect and calculate zakat on behalf of their customers before handing it over to MUIB. The collaboration between TBK and MUIB makes it convenient for customers to arrange for zakat deductions and help remind participants of their obligation to pay zakat.
Customers can also register for auto zakat deduction, allowing zakat to be deducted based on the Islamic calendar.
Assistant State Mufti (Buhuth) Deputy-chairman of the Syariah Advisory Body Dato Seri Setia D Awang Haji Mazanan bin Haji Yusof handed over the collection to MUIB.
Also taking place at the event was the hand over of TBK's Takaful Amal Jariah donations made by Takaful Brunei Mobile app users to representatives of various institutions and organisations. They included MUIB, Pengiran Muda Mahkota Al-Muhtadee Billah Fund for Orphans, Pusat Ehsan Al Ameerah Al-Hajjah Maryam, Centre for Children with Special Needs (KACA), SMARTER Brunei, Children Cancer Foundation (YASKA), Learning Ladder Society (LLS), Brunei Darussalam Mosque Construction Fund and mosques in the country.