Takaful Brunei achieved another milestone recently when it was awarded the 'Digital Insurance Initiative of the Year' by Insurance Asia Awards 2020, marking the first of such awards presented to insurance and takaful operators in Brunei.
The achievement marked the company's continuous progress in the local digital economy, beginning with the expansion of services to include call centre renewal services with free delivery which have extended to WhatsApp services and SMS Payment links for immediate transaction.
Takaful Brunei's most recent advancement was the Takaful Brunei Mobile, the first fully digital Takaful service and management application in Brunei Darussalam. The move demonstrates Takaful Brunei's commitment and support of Brunei Vision 2035 and the Digital Economy Masterplan.
The app recorded growing registered users due to its user friendly interface, safe payment and convenience to participate, renew, make claims and manage Takaful certificates with its "My Takaful" feature.
Developed fully by local developers, the app also allows users to skip queues and avoid waiting to be served at the counter. Registered users can enjoy discount rates of up to 30 per cent for selected products, receive quotations instantly, complete their participation via online payment through the app and receive a digital copy of their Takaful certificate.
Currently there are 12 products available – Musafir (Travel) Takaful, Comprehensive Home Package Takaful, Additional Coverage for Motor Takaful, Golfer's Takaful, All Risk for Bicycle Takaful, Personal Accident for Active Life Takaful and WCP for Domestic Helper Takaful.
Users can also enquire on medical protection which includes coverage due to COVID-19 with As-Syifa' Takaful, income protection with Aman Takaful and protection plus savings with Nur Savings Takaful.
Users facing claim incidents can immediately access information and a guide on how to formally start the claim notification process. The company plans to add reward point earning programme as well as the inclusion of more products and upgrades to improve customer experience and convenience.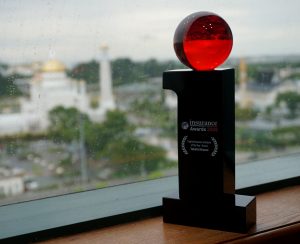 Takaful Brunei joining 130 companies from 24 countries in being recognised by Insurance Asia as some of the most acclaimed insurance comapnies in the region.
From 2017 to 2019, Takaful Brunei was also awarded the Best Takaful Company in Brunei by the International Takaful Summit.